River of Golden Dreams Small Group Guided Trips (NO MORE THAN 4)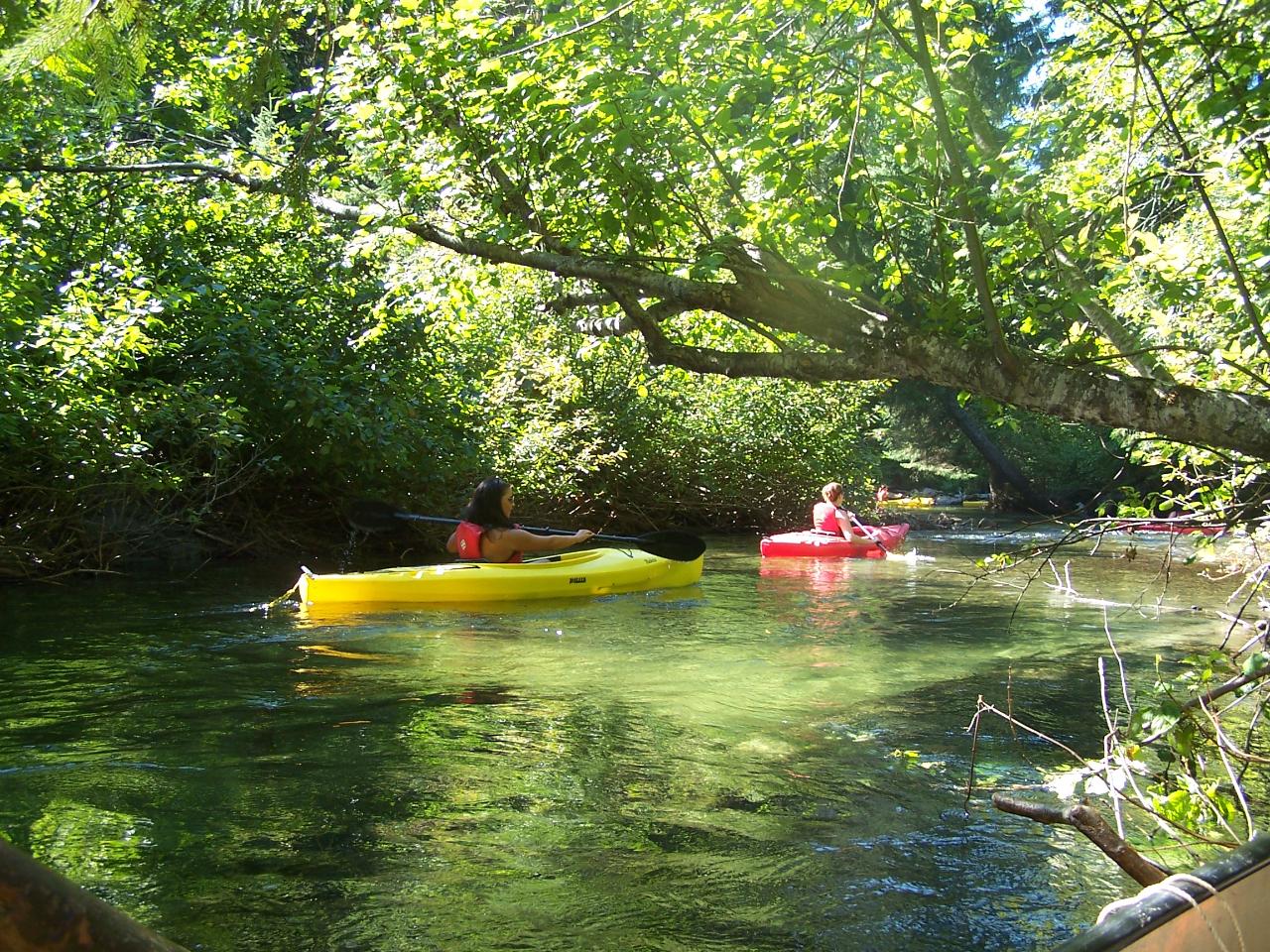 Duration: 3 Hours (approx.)
Product code: Guided ROGD NO MORE THAN 4
Guides provide great value in several areas.
They are certified instructors , they'll let you know what to expect ahead on the river and what you'll need to know. They assist with you on advising whether to portage fast sections or paddle them. They make your trip easier. Guided trips have way less incidents than unguided. Very seldom to guided guests flip their boats and if you do the guide is there to assist.
All inclusive package - Minimum 2 Adults
There will be no more than 4 boats in your group.

Includes Instructor, lifejacket, paddle, shuttle back from river end. There will be no more than 4 boats in your group which allows your instructor to focus on you, without the congestion of many other boats in your group. Also includes dry land and on water briefing. We have quality equipment and the best trained guides in Whistler.
PLEASE NOTE: Water levels in the river are currently getting lower. We describe the river this time of year as a true Canadian Exploration outing, it's how we discovered Canada. One of the reasons people keep coming back each year to paddle the river is it is always changing. When water levels are lower, trips start on the lake, and then as you get to the first part of the river there is a mandatory portage in effect, to protect fish habitat. With your Guide's assistance, you'll get to trolley your boat along a flat paved bike path then put back in where the water gets deeper. We provide the trolleys. Mid to Late summers the beaver build dams which create habitat and allow for recreational paddling. You'll come around a corner to see a beaver dam, paddle hard and fast and swoosh over. If not, you'll get stuck, all part of the fun. This is when you'll need your water shoes. Once over the dam, off you go. The scenery is spectacular, it is a gorgeous trip for those who are up for a light adventure. It is definitely not an amusement park style outing. Please wear footwear that will allow you to walk in the river.

* Children under 12 are half price only when sitting in the middle of a canoe with 2 adults.

* Weight restriction for individual seats in all of our watercraft is 250 lbs (113 kg)
* No pets, please
Bookings are accepted outside of 24 hours only. If you would like to book within 24 hours please call for availability at (604)-932-3111 and we will do our best to accommodate you.

PLEASE ARRIVE AT LAKESIDE PARK NO LATER THAN 20 MINUTES PRIOR TO YOUR SCHEDULED DEPARTURE TIME. Shuttle service from your Hotel to Lakeside Park is available for our 9:30 am or 10:30 am departures. Pickup time is 30 minutes prior to your departure time.

If you have a group of 10 or more please contact us at 604-932-3111 so that we can accommodate you.