Rental Canoe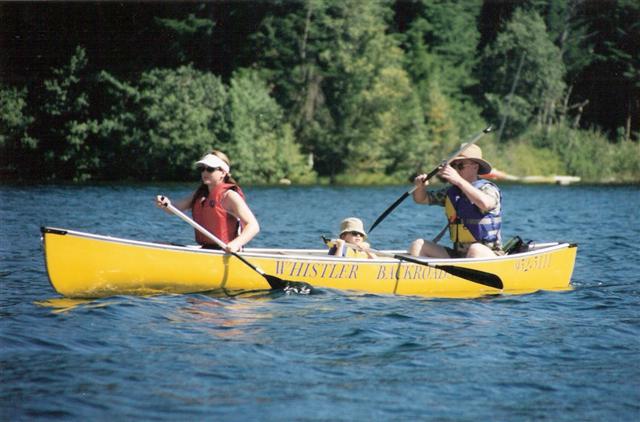 Dip your paddle in the calm waters of Alta Lake and experience Whistler's oldest recreational sport. Long before there was a Whistler Mountain, Alta Lake was one of the most popular tourist destinations west of the Rockies. For the past 100 years, pioneers and tourists alike have paddled its waters, awed by the spectacular glacier-capped mountain views. Note: Price of $40.00 per hour is based on 2 people. There are 3 seats per canoe. You can seat up to 2 children under 12 on the third seat quite comfortably.
Our canoes are designed for the waters we paddle on. They are top of the line, stable, comfortable and easily maneuverable.

Weight restriction per seat is 250 lb (113 kg)
We accept boat rental reservations till 11a.m. daily. If you wish to rent a boat for longer than 2 hours please call us. 604-932-3111
Boat rentals are also available from 9am to 4pm daily on a drop-in basis, subject to availability.